Welcome to International Institute for Complementary Therapists!
Below you will find our ultimate guide on why becoming an IICT member is good for you and your business. Or click on the below links to jump ahead:
Yours in Good Health,
Lawrence Taylor Ellyard, CEO & Founder
Benefits of Joining IICT: The Ultimate Guide
Insurance: Case Study
Struggling to get reasonably priced, reputable insurance? Here's how one therapist solved the problem…
One of the biggest frustrations in our industry is all the red tape when it comes to getting insurance…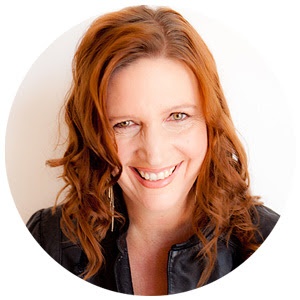 Take Artemis for example…
A short while ago, she integrated a beautiful essentials oils method called Raindrop Technique® into her practice.
After seeing how much people loved the technique, she was eager to raise its profile and teach it in Australia.
Unfortunately, there was a lot of bureaucracy preventing her from getting the required insurance at a reasonable price.
After countless inquiries, Artemis was struggling to make headway. She had almost given up hope…
Until she discovered IICT…
A short time later, IICT helped Artemis to get Raindrop Technique® recognised as an approved modality…
…and gave her access to professional indemnity and public liability insurance, not only for her training college, but also for her students and graduates.
"IICT was incredibly supportive and encouraging throughout the process, so we could see a way forward," says Artemis.
"The greatest value has been access to professional indemnity and public liability insurance."
Our large number of members give us the bargaining power to negotiate competitive insurance rates.
Whether you practice one or several natural therapies, our insurer provides comprehensive practitioner insurance for all modalities…
You will never have to worry about having the right cover again.
Artemis is not the only person who has benefited from IICT discount insurance.
Natalie Southgate, IICT Member
"I highly recommend IICT to any practitioner who is looking for the best professional membership; business support and insurance for their natural therapy practice."
Mark Anthony, IICT Member
"Before joining IICT it was challenging to find a reputable insurer for my business. Joining IICT enabled me to obtain reasonably priced insurance and the process was easy and efficient."
Marg Pontin, IICT Member
"I am delighted to find IICT and see my modality recognised amongst a whole list of others. I am delighted to then be able to access insurance for my growing business."
If you are struggling to find reasonably priced insurance, then IICT can help you too…
Membership: Case Study
How a frustrated doctor streamlined his business – so he could help more people…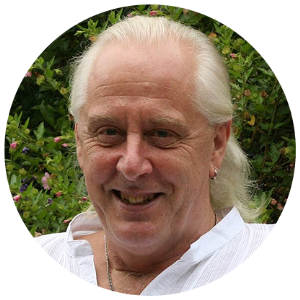 Recently, I was talking with one of our members, Dr. Tony Taylor about a common worry for many therapists…
Similar to you, Dr. Taylor started his business because of an overwhelming desire to help people.
But very soon, he was spending more time dealing with regulations and running his business… …
…and less time changing people's lives.
Dr. Taylor knew he needed help.
He searched everywhere for personal and professional support for both himself and clients.
But he had no luck…
He thought that he would probably have to 'go it alone'.
Until one day, a friend recommended IICT to him.
And he decided to trial our risk-free membership.
Dr Tony wrote…
"As a maverick doctor no longer in the folds of mainstream medicine, I was presented with many personal and professional challenges.
One of these was to convey my knowledge and experience into an educational format that was not governed by oppressive institutions, with their often undue regulations of accreditation and registration.
Another was to find an organisation that could reflect these interests and provide a level of both personal and professional support for both myself and clients.
Initially I decided to just "go it alone", even though this would be problematic, as I did not discover any support that satisfied by ideals and ambitions.
Then I was recommended to IICT and found that they satisfied all of the difficulties I had anticipated, and met in the development of my new professional and educational profile.
Problem solved.
Many thanks to IICT.
I trust they continue the good work and they have my support in this process."
I'm happy to report that Dr. Taylor was delighted with the results!
A short time after joining, my team and I were able to help him to streamline his business, as well as develop his professional and educational profile.
Thanks to our advice, he finally had all the time he needed to help his clients!
I believe IICT can help you grow your business more efficiently too.
That's because after working with more than 11,000+ therapists, since 2002, we have developed a comprehensive understanding of what natural therapists need and have developed three different levels of membership to choose from, starting from just $1…
Professional Affiliation: Case Study
What to do if you can't get your training recognised…
I have to admit that sometimes I'm amazed by the limitations and restrictions set by other natural therapy associations…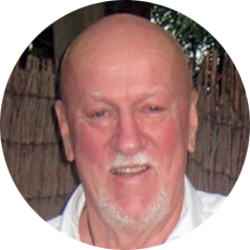 For example, recently I heard from a Professor Rafael G. Locke.
Professor Locke is an expert in Ethnomedicine or shamanism – traditional medicine practiced by various ethnic groups.
When I first talked to him, he was frustrated with the closed doors he encountered everywhere he looked for insurance…
Despite extensive research showing the effectiveness of this form of therapy, his students were struggling to get formal recognition from many associations.
After stumbling upon our website, he contacted me asking for help…
At the time, IICT didn't recognise Shamanism.
Instead of turning him away like the other associations, I personally worked with him to create an acceptable description to have Shamanic practices formally recognised as an approved modality.
A short time later, IICT accepted qualified practitioners of his training programs and gave them access to professional insurance.
Professor Locke's story is not unusual…
When I was a therapist, I shared many of his frustrations… and was determined to create a change…
That's why I formed the IICT…
Unlike other associations, the IICT:
Recognises international qualifications…

Has no continued education requirements or CPD…

And offers professional affiliations for more than 11,000+ complementary therapy practitioners in more than 1,500+ modalities
Even more important…
The IICT has a great reputation within the industry…
and membership demonstrates to your clients that you deliver the highest standards of practice and patient care…
If the IICT sounds right for you, why not contact us for a no-obligation chat about the future of your business.
Our team will not try to 'sell' you.
They will simply answer any questions you have…
More than 11,000+ businesses already benefiting from IICT membership, why not at least get all the details today.
Contact us for a no-obligation chat about the future of your business.
Joining IICT: Top Five Benefits
Are you still wondering whether to join IICT?
Then here's some good news…
#1 Benefit…
Did you know that you can ditch all your association memberships and join our 'one stop' solution to cover all your modalities and insurance under one roof? Both locally and internationally?
Of course, that's not the only benefit of becoming an IICT member.
You also get:
#2 Benefit – No Continued Profession Education Requirements (CPE): Not now. Not EVER.
#3 Benefit – FREE Social Media Promotion: As an IICT member, you are welcome to join our member-only closed Facebook page 'Members' Lounge' to help promote your business, workshops and events.
#4 Benefit – Tools to Promote your Approved Membership Status. Receive an Approved Member certificate and member-only access to time-stamped member seals and logos.
#5 Benefit – FREE IICT Practitioner Directory Listing (for Full and Executive members): Our therapist directory is a fantastic way to attract potential clients – especially when you're just starting out and don't have a website.
And Much More…
Remember, your investment in membership is secure. If for any reason all your Complementary Therapy modalities are not covered, or your insurance is not approved, we will cheerfully refund Triple Your Money Back*.
That's zero risk for you and no questions asked.
You must feel like IICT is everything we promised and more, you must agree that we provide industry leading service and excellent discounts…
…or we will refund every cent you paid… then double it!
To get more details about the benefits of IICT Membership, click on this button…
One Simple Membership & Insurance Solution
Professional recognition and affordable insurance cover for the world's largest range of modalities
If you're looking for reputable insurance for all your modalities, plus professional industry membership,
IICT has you covered.
As an IICT member, you get access to our discounted rates – starting from as little as $110 a year…
Our fantastic members-only discounted insurance is one of the key reasons that more than 11,000+ complementary therapists trust IICT.
Unlike other insurance packages available, our policies cater for the specific needs of the natural therapist including coverage for 1,500+ different practices.
That means you can sleep easy at night knowing they cover you for almost all eventualities.
P.S. Still not sure?
Here's what other therapists are saying about our membership and insurance.
Getting Modality Recognised: Case Study
How Toni finally got her training recognised as legitimate… after months of frustration…
Since 2002 when I founded IICT, I've found that one of the biggest frustrations for therapists is trying to get new modalities rubber-stamped as 'legitimate' by the powers that be…
Often, the sheer amount of paperwork, the senseless bureaucracy and the Kafkaesque restrictions leave you feeling like you're banging your head against a brick wall.
For example…
One of our members Toni Reilly recently told me about her struggles getting his specialist modality recognised.
Toni is an expert in Past Life Regression.
When she first started her business, professional bodies refused to accept her.
No matter how many hoops she jumped through… no matter how many forms she filled out…
…nobody would acknowledge it as a legitimate complementary therapy.
Toni felt disheartened and stuck.
She had almost given up hope, but then one day she discovered IICT…
As soon as Toni became a member, we started working with her to get her training approved.
And a short time later, she was finally able to get the insurance she needed to begin changing people's lives with her expertise.
"The IICT solved my problem with ease and now my training is recognised internationally, supporting me, my students and graduates all around the world…," says Toni.
If you're struggling to get your modality or training recognised, IICT can help you too.
To find out more, click here:
Increase Student Numbers
In three easy steps…
With so much competition and regulation in the industry these days, sometimes it's hard to promote your training and courses effectively…
…. Especially if you are offering a new treatment that people have never heard of.
That's why IICT has created a simple 2-step system that has helped our members as much as double the numbers of clients for their training courses – virtually overnight.
Here it is:
First, join IICT risk-free and get your training approved, so you are able to access insurance.

Second, submit an application to become an IICT approved training provider.

This gives your training credibility and affiliation with the IICT brand.
Once approved, you'll have access to our huge network to reach thousands of potentials clients almost instantly.
Here's what some of our clients are saying about this fantastic opportunity…
Marisa Russo, Founder of Forensic Healing
"Thank you so much IICT as it has doubled the intake of Forensic Healing students as they are assured they will receive insurance after successful completion of our course."
Natalie Southgate, Founder of Chakradance
"We have now been recognised as an IICT approved training provider which has not only strengthened our reputation of professionalism, but the student graduation packs makes it even easier for each new facilitator to carry out the steps necessary to begin running workshops."
And many more…
We back all IICT memberships with our 300% 'Every Therapist Covered' Triple your money-back guarantee.
There is no risk in joining and we will triple-your-money-back if you're not totally happy.
So if you are a training provider and you would like to grow your student base and increase awareness about your courses, then it makes sense to try IICT today…
To find out more about becoming an IICT member and approved training provider, click here…
Membership and Insurance FAQ's
Your questions answered here…
What's included in membership?
Is it really worth joining?
What benefits do you offer?
Let's get started…
Question 1: What's included in IICT membership?
The IICT has three different membership options … all with benefits designed to improve your practice and save you money on expenses.
For more information on our membership options, please click here.
Question 2: What are the key features?
There are many features and benefits of an IICT membership.
Let's talk about them one by one.
Feature #1- Discounted Members' Insurance Rates: Get heavily discounted rates on tailored insurance policies. We created these policies specifically for IICT members. We've done the hard negotiations so you get the right cover for your practice, at the right price.
Feature #2 – Largest Modality List in the World: IICT has you covered no matter what treatments and therapies you offer. We now recognise over 1,500+ modalities! If your modality isn't currently on the list, IICT will help you get it recognised for insurance and professional purposes.
Feature #3 – Approval to Denote Professional Affiliation with IICT: Increase your credibility within the industry and attract more business by using the official IICT logo on your advertising material and in your practice.
Feature #4 – Access to the IICT Member Partner Program: Receive a commission by referring your friends and colleagues to IICT.
Feature #5 – IICT Practitioner Directory Listing: Promote your practice and attract more clients with our exclusive directory for Full and Executive IICT members.
These are but a few of the features of IICT membership … for a full breakdown, please click here.
Question 3: How much does this membership cost?
As mentioned above, the International Institute for Complementary Therapists has a range of membership options and prices … from only $1 for the first year for a Student Membership to $199 a year for Executive Membership.
Considering the savings you make on insurance, and the additional clients you can attract by leveraging our credibility and reach, this is a fantastic bargain.
Question 4: What makes the International Institute for Complementary Therapists different from other professional bodies available?
The main thing that separates the IICT from other professional bodies is that it's the ONLY body you will ever need to join!
No matter how many different treatments or therapies you offer, we can take care of all your insurance and professional membership needs.
Also, unlike traditional associations, the IICT doesn't have any ongoing education requirements.
This means no more expensive and often pointless seminars and workshops.
You'll save hundreds of dollars and avoid all the hassles that often accompany association membership.
Question 5: Is there a guarantee?
Yes! All memberships come with a 120-day, triple-your-money back guarantee.
Trial IICT's comprehensive membership and insurance solution 'Risk Free' in your business for 120 Days and if you don't get all your modalities covered for the best price, we'll cheerfully refund 'Triple Your Money Back'! Zero risk to you and no questions asked.
If you have any other questions about IICT, please let us know…
Or better yet, join now risk-free and trial all our services for yourself…
What Do Our Members Say About Us?
Don't believe a word I say….
Below are some member testimonials, so you can decide if the International Institute for Complementary Therapists is right for you. 
This is what Erishka had to say about the benefits of becoming an IICT member… 
Erishka Fridman, IICT Member
"I would like to commend IICT on excellent customer service and thank management for providing full support to their members as well as helping to promote member's businesses.
I am very happy with the services IICT provides to their members and find membership fees to be very appropriate. I would highly and gladly recommend IICT to everyone."
And here is what Marion said about our customer service… 
Marion Valster, IICT Member
"Thank you so much for your prompt response, I really appreciate it. It is very unusual these days for an organisation to respond so promptly and personally, without making one feel like being just another number"
Elizabeth also enjoyed the many benefits IICT has to offer… 
Elizabeth Taylor, IICT Member
"I'm a Clairvoyant Medium Healer, Certified Teacher and a very satisfied member of IICT.
There is no doubt, that belonging to such an Industrial body, gives credence to my work. To me it is a safe guard not only for myself but to the public as well.
A solid status in the world wide community of Complementary Therapy, where anything and everything can happen, is not only an excellent bow to the arrow but ensures that I'm respected and acknowledged for my work.
This is what IICT does for me on every level.
My recommendation is to seek information from IICT and discover for yourself the intrinsic value of membership status, Thank you."
And here are three more happy IICT members: 
Verena , IICT Member
"I love IICT because it offers me everything I need.
I have switched from the NZ massage association (which I helped found) to IICT. The price is right and I get insurance cover.
Two of the biggest pluses was not having to constantly attend AGMs and not having to do professional Continued Professional Development."
Suzanna Broughton, IICT Member
"I found IICT membership was easy to join and have always enjoyed fast and friendly service.
Access to very reasonably priced insurance was the main driver in me joining but I have found many other benefits and have recommended IICT to other practitioners I know. Thank you."
Jen Henderson, IICT Member
"The IICT provides professional membership opportunities to the most extensive range of wellbeing modalities.
The recognition of The Journey by Brandon Bays as a modality has given Journey Practitioners throughout Australia and New Zealand, the opportunity of obtaining Professional Membership and Insurance cover at a reasonable price, which would otherwise not have been available to them.
It is such a joy and pleasure to be a member of the IICT and I thoroughly recommend both the IICT and its staff."
Of course, these are just a few examples of the great experiences IICT Members are having.
There are many, many more delighted comments on our Facebook Page.
Can the IICT benefit you and your practice?
The only way to know for sure is to try us by joining the International Institute for Complementary Therapists now.
Remember, our risk-free, 'Every Therapist Covered' triple-your-money-back guarantee protects your investment…
Discover how IICT can help you grow your natural therapy business…
Are you making this mistake in your therapy business?
We're here to help!
One of the biggest mistakes therapists make today is thinking that having the best skillset for a particular job is a guarantee for success.
It's simply not true!
No matter what business you are in, the need to market your business online is essential for its growth.
If you run a natural therapy business, no matter where you are in the world, chances are you will be faced with stiff competition for your clients' dollars
The best way to prove to customers that your business is the best is to show them with professional online marketing that will get their attention and keep it.
Below is a link to our FREE articles page.
These articles will give your business the shot in the arm it needs to outdo your competition!
And, all articles have been specifically written for natural therapists.
Contact Us
Looking for help to grow your business?
Having happy satisfied members is what we want here at IICT!
If you still have questions about joining the IICT, please contact our friendly team by clicking here.
Or…join us TODAY.
Thank you for your time.